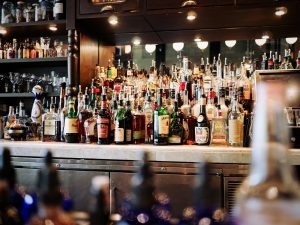 Dlouha street Prague bars – close city centre and history od Czech Kingdom. With the memorials of Jan Hus, the reformist burned at the stake in Constance in 1415 and of twenty-seven Czech leaders beheaded there in 1621 at the dawn of Thirty Years´ War or with the beautiful gothic Church of Our Lady before Týn and the world´s oldest still working astronomical clock, the Old Town Square is one of the must-see spots in Prague. But after the day dedicated to the exploration of Prague´s rich history, culture and magnificent architecture, it´s time for exploration of the equally interesting nightlife of the Czech capital in Dlouha Street Prague bars.
Right next to the Old Town Square, you will find the street named "Dlouhá" (the Czech word for "long"). This street is the vibrant center of Prague´s nightlife and with its top-quality bars and restaurants, you will easily lose track of time. Dlouhá Street Prague is the right place for your entertainment!
Dlouha Street Prague bars – Eat, Drink and Party in the Old Town
Whether you are looking for some good international cuisine or the local specialties, you will have plenty of restaurants in Dlouhá Street. La Bottega Bistroteka, Kalina Cuisine or Au Gourmand are perfect places for nice dinner and the perfect start of the tour across the bars and clubs in the same street. At first, you should not miss one of the oldest clubs in Prague: Roxy. In Roxy, you will find a large dance floor, nice lighting, and video projection systems and most importantly, big name DJs and bands playing great music of Techno, Jungle or Drum´n´bass styles.
Probably, it is still the most famous club in Prague and your city´s club scene experience will never be complete without visiting Roxy in Dlouhá Street Prague.
Dlouha Street Prague bars list
When you are in the mood for an ice cold beer or some delicious and colourful cocktails, Dlouhá Street Prague will easily fulfill your needs. El Mojito Café and Cocktail Bar can be your first stop. Not only Latin-style art and 19 kinds of Mojito on the list will catch your attention. Then there is James Dean Bar where you will find yourself in the America of 1950s. Perfect atmosphere, nice staff, and unique atmosphere make this place very popular. The old-Czech style restaurant Lokál is well known for its local cuisine and perfectly treated beer. One of the mandatory stops is the Bombay Bar. With a wide range of tasty drinks, dance floor, and unusual interior, Bombay Bar is definitely a place to see. Harley´s Bar offers an entertainment in the style of Harley-Davidson and Jack Daniels labels. Bartenders´ show and good music make this bar one of the most visited in Prague. If you prefer more calm entertainment, Bokovka wine bar is a must for you. Interesting interior and large wine list and offer of cheese will satisfy all your needs.