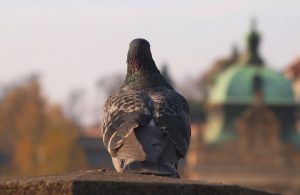 Prague is one of the most popular places to visit in middle of Europe. Hundreds of thousands of tourists pays the visit every year to admire phenomenal city in heart of Europe, offering a mix of history, modern culture, wonderful monuments and fantastic atmosphere. But what should you except in terms of Weather in Prague? As Prague lays in Czech Republic, in area of temperate climate, the weather is usually stable, but sometimes coming to extreme values, especially in early parts of the year and then in summer.
Weather in Prague:  No winter freeze
Formerly Prague was part of Eastern bloc with orientation to former USSR, but don´t worry, you will probably not experience any extreme winter period. Winters are still warmer in Europe and Prague is no exception. The coldest month in average is January. During the first month of the year you may expect temperatures below 0°C, as same as in February and December. However, sometimes the weather plays an interesting game with us and there can be an extreme winter with temperatures very low under limit of 0° C. Therefore don´t forget your warm winter clothes if you are going to see Prague in Christmas time. Usually, the temperature rises with start of spring, but still the weather can be very tricky so you should be rather prepared for everything.
Weather in Prague: Don´t boil yourself
On the other hand, there comes summer months, June, July and August. These are usually connected with temperatures somewhere around mark of 20°C and as the air in Prague is not that warm, it´s mostly great to take some sightseeing in that time. However, as we saw mainly in last two years, temperatures in summer may also reach extreme values, rising somewhere above 30°C mark and that´s nothing to enjoy, as there is no sea and no big wind in Prague. Don´t forget to pack your sunbathing lotion with you for your trip.
So, what is Prague in overall?
Generally, we can say that the average value of temperature for winter months is somewhere around 0°C, sometimes with snow, but as much as it was in previous decades. During summer, you will probably experience temperatures somewhere between 15 – 20°C and during the rest of the year, average temperature stays somewhere around 10°C.
What about a rain?
To take your umbrella, or not to take your umbrella? That´s a question for all tourists heading to Prague. Well, if you don´t take your own, you will probably not regret, as with many shops around you would be able to buy some if you need it, but generally we can recommend to, take it with you anytime you go to Prague, because you can´t simply predict rain.
From May to August, average rainfall in Prague stays on the limit of 60mm per day. Some days it may be boiling hot and you would thank God for even very small drop of water falling from the sky, but on the other hand, there are also days, when you will hate every single one of many rain drops.