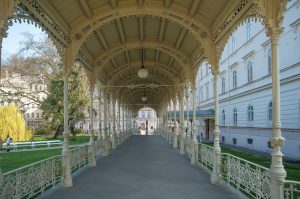 One of the greatest tips where to go from Prague to Karlovy vary Town which stands for a place where you can sip natural hot springs. Another place that does not lie in the Czech Republic but it is quite near from here is Dresden in Germany. And the last offer is a town of delicious beer – Pilsen.
From Prague to Karlovy Vary
In case you love peaceful and healthy place, go and visit Karlovy Vary which is a stunning spa town with hot springs and the summer film festival. You can go there very conveniently by bus. You can have a rest at a wonderful hotel Palatin or Hotel Ontario on the Mill Colonnade.
From Prague to Karlovy Vary and Dresden in Germany
There is not very far from Prague to get there. You can look after a gorgeous church in central Dresden which was rebuilt recently as it was hugely damaged during WWII. You take get there by but in two-hour-journey or by train. From the central station you can get to the city center in 20 minutes. One of the great tips where to go in this city is the Zwinger Old Masters Gallery. If you decide to stay here, you can go to the Star Inn, Innside by Meliá or to the Motel Onde Dresden Am Zwinger.
Enjoy the taste of beer
Pilsen beere is commonly known not only in the Czech Republic but in all the world. There is no wonder that it is imitated in the world. As Pilsen is about 90 kilometres far from Prague, it is not difficult to get there. After this refreshment you can walk through the old town square to St. Barholomew´s Cathedral which is the highest tower in the Czech Republic and you can admire for example the Jewish Synagogue which belongs to the second largest one in all Europe.