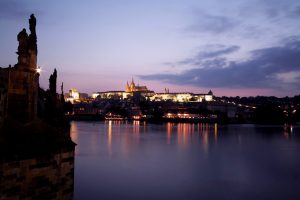 The real fun starts when the sun disappears. This statement is 100 % true especially in Prague, the capital city of Czech Republic and one of the most famous and popular tourist places in middle Europe. This city starts to live after sunset and today we will tell you something about the most popular activities. Prague is not only about bars, parties and alcohol. There are much more opportunities.
Theatres
Do you think that you would waste your money as you don´t understand Czech language? That´s your fault number one, because with so many tourists in the city even the theatres realized that playing in English and other languages may be a large benefit for them. You second biggest mistake may be relying only on National Theatre, which is usually considered to be the best theatre in Czech Republic, but on the other hand, there are several small scenes which may surprise you positively.
Want some classic?
Well, it´s simply impossible not to notice some of the classic ways to spend your night in Prague – bars, pubs and clubs. It´s no secret that Prague hosts some of the top rated European places of this kind. In the most exposed places of Prague the clubs even have promoters, who will catch you on the street and they will try to convince you to go to their place. Some of them requires paying entry fee, but on the other hand, as it needs to be interesting for local people too, it won´t cost you that much. Just spend some time in historical centre and you will see.
Amazing night tours
As we have maybe already noticed, Prague is very interesting at night, because it has completely different face than during the day. As the lighting of the city is much better than for example 20 years before we may only recommend some of the night tours through the city, including for example tours connected with a dinner on the boat on river Vltava or even Ghost/Vampire Tours. Because Prague is one of the places with rich history and lot of urban legends, these tours with spiritual context suits to the city perfectly.
Have a walk on your own
Don´t you like strict organization of your plans? Nevermind. Lot of tourist says that the best way to explore the city is to get up and see it on your own. Try to visit some of the places you´ve already seen during the day and watch the difference. Especially historical centre including Charles bridge or Old Town Square comes through interesting change while the sun is off and artificial lighting goes to action. Go and see fantastic views on Prague from high-placed locations like Petřín or Letná hill. We are sure you will not be disappointed, and it´s also kind of a way to avoid other people, because in the centre it´s almost impossible to find calm and quiet place.