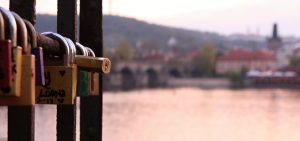 The capital of the Czech Republic – Prague – is well-known for its unique Renaissance, or Baroque churches, castles or domes. However, there should be said that the city has its modern site which is often sought-after by the visitors. There is a list of six of Wonderful places in Prague for your One Day trip to Prague.
Museum dedicated to Sex Machines – No. 1 in our Wonderful places in Prague List This museum stands for the first museum which is devoted to sexual gadgets. One can look forward to a really rich collection of vibrators, whips, or masks. There is also a historical steam vibrator which comes from 1869 and voyeurs will be happy to see a 19th century French voyeuristic chamber pot.
The Nuclear Bunker Exposition – The visitors of this nuclear bunker exposition can admire the eclectic items, for example military gear from World War II. There are also gas masks which were made in order to protect people during a possible chemical attack together with uniforms, medical or measuring equipment or even newspaper from that period.
Beer Spas – Must to do Wonderful places in City location! It is no secret that the Czech Republic is famous for delicious beer. And as this liquid costs less than water, there is no wonder that Czech people really love bathing in beer. While you are lying in a bath you can enjoy yourself a glass of refreshing beer being surrounded by beer. And as the beer tap is just near the bath you can have as much beer as you desire.
Giant Babies from David Černý – This sculpture is designed by famous Czech sculptor David Černý who belong to the controversial sculptors of this century. This strange piece of art is made of some great crawling babies. The other interesting statue is for example a hanging statue of St. Wenceslaus who rides an upside down horse. His work often evokes debates of the viewers.
Golden Line – The narrow lane stands for a medieval relict and can be found in the grounds of the Prague Castle. The little and cute houses date back to the 16th century and these bear the name of King´s alchemists. The name of this street is derived from the fact that scientist and alchemist of the 16th century tried making gold from other metals.
The first defenestration in the city – Wonderful places in Prague history: The world defenestration means that someone is throw out of a window (the core of this world is from Latin). This deed was first in 1419 but the most famous one is from 1618 and it happened as Protestants and Catholic Lords which were at the Prague Castle got into the struggle. And three Catholic representative were defenestrated out of the window. And there was wonder that they did not die. This deed is seen as the first moment of the Thirty Years' War.