CzechPragueOut is tourist consultancy, which specializes in building and reviewing trip itineraries. Our clients do not have to spend hours researching sights, museums, tours, transportation and restaurants before coming to Prague, because it is done for them. They will just receive a complete itinerary designed just for them. Every customer is different, and we do our best to accommodate any wish. We love challenging requests and adventurous clients who are up to some less traditional ways of exploring. We meet every customer on arrival to answer any questions and to give them the necessary Prague visitor goodies. What kind of welcome would it be without a package full of authentic Prague souvenirs!
Receive a complete itinerary designed just for You
How to CzechPragueOut?
You can get in touch through our website www.czechpragueout.com, or through our social media channels. After finding out exactly what your plans are and what you expect from your trip, you'll receive a detailed itinerary including restaurant reservations. However, you still have to pack your own bags. We do not provide this service (just yet)!
Why to CzechPragueOut?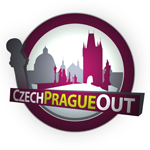 We share with our customers valuable travel advice and the local knowledge of Prague. We believe that these local tips are more valuable than just tips for the best art museum in Prague. These tips make your trip easier and you will quickly feel at home in Prague. We often try local tours, special experiences, sights and restaurants ourselves and only offer our customers the things we like. We do our best to always be there for our customers before, during, or after their trip. We think of our customers as our friends and love to hear some local tips about their hometown in return! We also write a blog about Prague and post regularly about Prague sights, Czech culture and fun places to eat and have fun.
Where to CzechPragueOut?
Our favorite sight – The Astronomical clock at Old Town Square. And it is not because of the "show" (the apostles appearing in two little windows), which some find disappointing. The astronomical clock is a simply amazing object to study. It can do so many things. Different parts where added over the centuries and the complete product is just a master piece.
Our favorite view – Vyšehrad, the "first" castle hill of Prague. When you walk on the top of the wall around Vyšehrad you can see up all different parts of Prague. Our favorite is the Southern outlook from where you see the last couple of Prague bridges, the river entering the city and the rocky hills, which are dominant in the nature around the river Vltava and the wilder nature South of Prague.
Favorite museum – Museum Kampa (museum of Central European Modern Art). Everything is interesting about this museum – exhibitions (František Kupka, Otto Guttfreund, and others), location (close by Charles Bridge on Kampa Island in old renovated mill), owner (Mrs. Meda Mládková, who with her husband collected art of banned Czech artists during the Communism and returned the art back to Prague after the revolution) and the view (the best is from the terrace, but any window situated facing the river gives you and awesome photo opportunity)
Favorite pub – any Lokál pub, very popular among tourists as well as locals, but they have great beer, awesome selection of Czech food (best fried cheese in Prague) and the atmosphere there is always fun.
Facebook – Twitter – Instagram
  ____________________