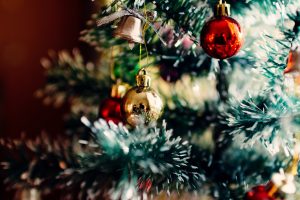 The Prague Christmas Market stand for the main attraction in the winter time. The most sought-after ones are definitely at the Old Town Square and Wenceslas Square. The charming spell of the festive atmosphere, strolling through the streets which are crowded with the stalls offering typical Czech Christmas decorations, singing of the carols, delicious food and hot drinks stand for visiting Prague in Christmas time.
Enjoy charming spell of the festive atmosphere
There is not only the Old Town Square Prague Christmas market
However, there are not only the markets at the Old Town Square and Wenceslas Square (which are just five minutes' walk from each other). There are also the smaller ones at Republic Square, Havel´s Market, Kampa Island in the Lesser Town or St. George´s Basilica at the Prague Castle.
When to visit them Prague Christmas market
The Prague Christmas markets are usually open each single day from 26th November 2016 to 1st January 2017 2017 (Christmas Eve, Christmas Day or New Year´s Day are not the exception).
What to look forward to
Prague Christmas markets are to be seen in cute wooden huts which sell traditional Christmas handicrafts, be it jewellery, embroidered lace, wooden toys, metal ware, ceramics, scented candles, Christmas tree ornaments, hats, gloves and glassware or puppets or dolls which are dressed in traditional costumes. Visitors of Prague in the winter times can buy some of the marvellous souvenirs as a Christmas gift that will remind him or her atmosphere of Christmas city.
Taste food of the local produce on Prague Christmas Market
In case they are really tired, they can observe traditional food of the local produce such as large hams and roasted on spits or tasty barbequed sausages and cakes or beloved pastries which are prepared just in your presence, such as Tredelník which stands for the hot sugar coated pastry.
BOOK NOW you Prague Christmas tour HERE