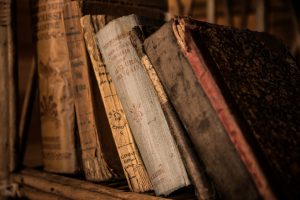 When you visit Prague there are a lot of places of interest, however, some of them are not as famous and world-known as the others. To the most attractive sights we can count library of Strahov Monastery Prague that stands for the largest monastic library in the Czech Republic.
The equipment of Strahov Library and Strahov Monastery
Its equipment is really imperial with two baroque halls which date back to the 17th and 18th century. Unfortunately the visitors of Strahov Monastery are not allowed to go into the halls because it was found out that fluctuations in humidity that was caused by the people's breath is dangerous for the frescoes. You can admire historical curiosities in here.
The breath-taking interior of Philosopy Hall – Filosofický sál
The sense of height in the Philosopy Hall in Strahov Monastery is even bigger by magnificent ceiling fresco, Mankind's Quest for True Wisdom which presents the figure of Divine Providence who is enthroned in the middle and at the edge there are figures from the history of mankind – Adam and Eve and also the Greek philosophers.
Cabinet of Curiosities
The lobby that is outside of the hall has an 18th-century Cabinet of Curiosities where the visitors can wonder the remains of sharks, skates, turtles, and other creatures living in the sea. These exhibits were prepared by sailors who saw these sea monsters during their voyages through the sea.
The other case displays historical things such as a miniature coffee service that was made for the Habsburg empress Marie Louise in 1813 and many more items from this age.
The corridor of Strahov Library in Strahov Monastery ends to the Theology Hall – Teologický sál (which was built in 1679). The Theology Hall is not only older but even the more beautiful hall. Its ceiling is decorated with the picture True Wisdom which shows: the beginning of wisdom is the fear of God.