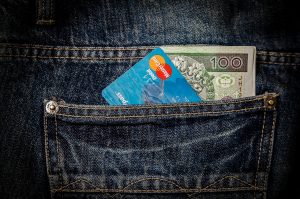 This article is not linked only with Prague. Some travel scams, tricks and deceptions one can observe not only in Prague but these are tricks and deceptions all over the world. It is necessary to realise that you have to guard your personal things anytime. The deceptions are not arranged by local people (in the majority of cases) but by immigrants from foreign countries. Everything can turn out well. However, you have to prepare for it.
We will be glad if you share this article on Facebook or Twitter. People will be better informed about the danger that can come about.
Never put your passport in pawn –  When the complications occur, you are in a trap. This relates to the bike rental and jet skis in Thailand. If it is damaged, they claim damages that are very high.
You have to haggle over the prices – Mainly in Arab countries, Africa and Asia you can get lower prices for goods and for services. In case you negotiate better prices, don't be aggressive but keep smiling and be friendly but you have to insist on the arranged price. The salesman will try to increase the price through the tip for his employer and so on.
Money exchange travel scmas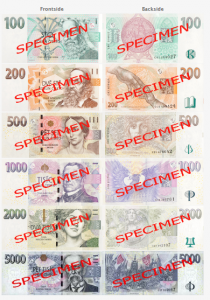 Never change money on the street from unknown persons! Dodgers often give foreign banknotes (Hungarian forrints) not real Czech banknotes.
In official change office ask for course in order to change a money. Some of them have 2 course for Euro. First one if you change more then 5.000 (five thousand) Euro course is around 26.70 CZK/Euro and second one, if you change less then 5.000 Euro, course can be around 15 CZK/Euro!
Prices and services
Ask for the price before using the service (mainly when making photos with someone, taking a cab, rickshaw, reading your palm etc.). It is better to find out prices in advance, especially in dance clubs. The price of a drink can be surprising.When the service is offered by more people, ask for the whole price. Provided that they offer you the price 5 Euro for a shot, there is not obvious if it is the whole price or the price for every participant of the photo.
If you are joined by someone and he/she has a conversation about you, he/she can offer you to accompany you. He/she makes small talk and practises foreign language, however, when you arrive at the place, he/she wants to get the fee because he/she showed you the way. Another option is that he takes you to the shop where are extraordinary low prices etc. Supposing you do the shopping, he gets the commission. For this reason it is better to notify him that he will not receive any money.
When you walk along the street at night and a group of people invites you out for a drink to the night club, it is possible that you will drink on a joint account. They will leave you and you have to pay for everyone.
VIP entrance can be sold and given in the streets and doesn't have to be something extraordinary.
The clothes taken off
Hold your clothes in your lap or in front of you. If you put your clothes next to you or hang them up on the chair behind you, you can be addressed by someone who is trying to catch your attention while his accomplice is stealing your clothes. This can happen at the café, park or on the beach.
Bars and clubs
Never drink a drink that is brought by someone whom you have just met as the drink can contain some narcotic. When drinking it, you can be robbed or even raped. Have the drink with you all the time in order they will not be able to pour the narcotic into your drink when you are not watchful.
Taxi
The driver can use bad English deliberately. He can offer the price: fifteen, however, when in the destination he insists on fifty. It is wise to have some paper and a pen with you and the negotiated price can be written on the paper or your mobile phone.
The drive without a kilometre counter – When you do not know how far and when you go, it is better to make the driver switch on the taximeter or negotiate the price in advance (never after the drive).
Turbo – pay attention to the taximeter – some taxis have adjusted the program and the price increases faster than within the other taxis. You can notice it when the red lights flash.
Hold the banknote visibly when paying as some taxi drivers have arranged the banknote of lower value and claims that you have paid 5 Euro instead of 50 Euro and for this reason you have to pay the rest of the price.
Very similar trick can be made with counterfeit money. The taxi driver has arranged counterfeit money that can change for your money and wants the other one otherwise he will call the police.
Lengthening the route – The driver chooses the longer way to raise the price. So it is better to use off-line navigation in your mobile phone.
Pocket-picking
When boarding the underground or the tram, have your rucksack in front of you. The thieves can get use of crowds and he is able to rob you from behind.
The Shoe Shine – A boy approaches you offering to clean or fix your shoes and when you're ready to walk away, he screams that you haven't paid him.
If someone rams into you and after that he apologies, it is quite possible that he or his accomplice has your wallet.
Supposing there is a girl who is seducing you (in bars, in the streets), be careful about her hands. She may check your wallet and then steal the wallet from you.
Exchange office
In case you are addressed by someone who offers you a better price in front of the exchange office, it is possible that he gives you counterfeit money, money from a different country, invalid money or he folds them in half and gives you only a half of the amount.
In the exchange office asks for the fees and search for those that have 0 per cent. When change the money, have them show you how much you will get. If you change less money, you will have unfavourable exchange rate. This rule is written in small letters under the information board. In case you will not demand the information and you will change the money, the exchange is not allowed to complain later.
When you will be asked to check the authenticity of the money, it is possible that he will confiscate them from you. But this is a theft. The police dressed in civilian dress never check the banknotes in the streets but only in their office when they have reasonable suspicion. They never check them randomly.
Additional tricks
It is closed/I have better offers – Do you want to go to the restaurant or to a shop that your friends recommended to you but the driver claims that this one is closed? He can be wrong and can offer you the other shop or restaurant where he gets commission for a buyer.
The sight is just closed: This trick is very often in Thailand in Bangkok. You are heading for the sight but the driver of a tuk-tuk and other agents inform you that the chosen sight is closed just now. They speak about the Buddha Day, reconstruction, the Feast of monks etc. It is not true, though. The sight is open but they want to offer you a cheap ride to the other sights and the stop at the goldsmith's shop where they sell the cheap imitations and they claim the opposite or they can take you to the tailor who markets high-quality fabrics and sewing. But the fabrics are only cheap imitations and they are not as fine as they pretend to be.
Imposed services –e.g. They pour you the grain for feeding birds. Even though you turn the service down, they try to persuade you that you can feed birds for free but after the action they demand their money.
When someone has a business card about the official representation, state agency etc., it does not have to be true.
Outlawed practices
Do you want to buy drugs? You wouldn't be surprised if someone will sell you baking soda or scraped plaster. He is not interested in your health but in your money.
Shell game/packets/cards – You are not able to win as they use all the tricks and deceptions. Those who win are members of a gang and try to draw you into the game. When you reveal the truth, they will camouflage everything and at least three people are put in front of you while the opponent disappears.
Thank You again for sharing at Facebook and Twitter