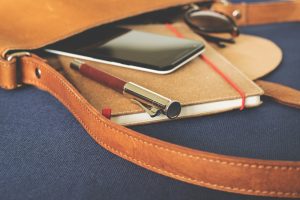 When you are in the city of Prague for a couple of days, you can use some useful Android and iPhone best offline travel apps which will help you explore Prague. Not only transport via Prague but also learning the Czech language or beer diary comes in handy. And what about the shortest way to the nearest sightseeing? There is no problem thanks to the mapy.cz
Transportation through the city on Pubtran or Prague SMS Ticket
This best offline travel app will easy your movement via the city as it can combine different types of public transport (tram, metro, bus and even funicular) in order to choose the best way to your chosen destination. This app is the most sought after among the local people and among the visitors of the city as well. When you are given the fastest transportation you can also check the stops and the time of your arrival and other important issues. And there is also important to know that this service is free of charge and run on Android only. In case you did not buy a ticket to the public transport, you can arrange it via Prague SMS Ticket with no additional price. This app is free and works on iOS and Adroid.
Don´t worry – you will not get lost with mapy.cz
The app is a type of local version of Google Maps, in addition the greater one. You can type the destination and mapy.cz will help you how you can get there with public transport and in case you have GPS the app will depict where you located are and where exactly you can go. You can use Mapy.cz in order to find a location in our republic and in addition it comes in handy when you go hiking or mountain biking. The wonderful news is that mapy.cz works offline, it is for free and needs iOS or Android.
Have a glass of beer: Pivní Deníček
The Czech Republic is famous for beer and in the restaurant it is usually cheaper than a glass of water. This unique best offline travel app will give you a hand finding the place where you can have a delicious beer, types of beverage served and the money it costs. Pivní Deníček can be downloaded for free on iOS or Android.
Smart taxi of Prague: Liftago
A lot of taxi drivers offer the service which is not satisfied – they can overcharge you or somehow cheat you for this reason Liftago is a great option for getting around the city of Prague. Thanks to this app you can get where you need in peace and quiet and what´s more the Liftago will show you the estimate cost, the route and the approximate time of getting to the destination. The app is for free for iOS or Android.
Prague on Bike for cyclists – The hilly capital of the Czech Republic and crowds of tourists make it difficult to ride in Prague. In spite of few bike lane via Prague the biking is sought after in the summer and so you can find a lot bike rentals. The app is for free and works on iOS and Android. You dont have bike or eBike? Rent eBike in Prague with City Bike Prague
Learning Czech language through Learn Czech. Speak Czech – You can understand several basic words and expression thanks to this app which is free and can be downloaded on iOS and Android.