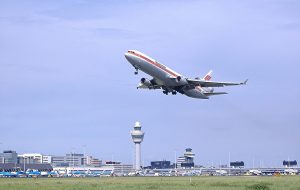 Václav Havel Prague Airport is named after the first Czech president after the fall of communism in 1989. Václav Havel Airport stands for the largest public Prague airport. When the visitors of Prague know when they arrive to the city, they should check the schedule of arrivals and departures on the certain day or the week. The Prague airport offers the visitors the maximum of comfort and minimum of problems. Václav Havel Airport serves more than thousand passengers every day.
How to get there – Prague airport
The visitors of the city can get to the city or from it very easily. There is Prague Airport Transfers which allows the customers avoid the public transport. This form of transport is reliable, convenient and cost-effective for your luggage.
Division of Prague Airport Transfers
These are divided into: a) shared shuttle door-to-door transport or b) public shuttle-bus service to the city center for people whose budges is limited; c) private transfer service for people who are in a hurry; d) luxury limousines are suitable for those people who love luxury, style, and elegance. The travellers can look forward to professional, punctual, helpful, or English-speaking chauffeurs who will drive you to the destination or the city center. You can book the service online or by giving a call. Do not forget to prepare the personal details for the booking
Other options of transport to and from the Václav Havel Prague Airport
The other option is to call the regular street taxi which is more expensive; however, the greatest advance is that you will be driven to the destination in the shortest period of time. You do not have to wait long hours and you can save your time instead. Do not forget to find out the appropriate numbers in advace.