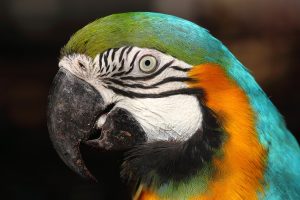 Prague is the city with the magical charm and its history, culture, and architecture attract more than seven million tourists each year which makes it one of the most visited cities in Europe. However, to spend a day admiring unique Prague´s architecture or listening to an hour-long lecture about the history of St. Vitus cathedral is not as great for kids as it is for their parents. Prague with kids and traveling with children has simply its specifics and every parent knows that the key to success is in keeping kids amused all the time. Fortunately, the Prague offers a lot also to our little ones. These are few ideas of where to go with them and how to make their visit to the Czech capital a memorable experience.
Prague with Kids: Go to ZOO
When visiting Prague with kids, the Prague ZOO is a must. Considered to be one of the top ZOOs in the world and located in a beautiful landscape on the Vltava river bank, you can be sure that this visit will be enjoyed by the whole family. Of course, you can go there by car or a public transport but you can go there also by bike through the nice park of Stromovka or by a steamboat from the city center. Both options will be probably accepted by your kids with enthusiasm.
Petrin Hill with Kids
Petrin hill offers the area for recreation, relaxation and romantic walks to both locals and tourists. It is easily accessible from the city center by the funicular railway. Except of stunning views over the Golden City and several restaurants, the lookout tower, children´s playgrounds, public-accessible astronomical observatory and the funny mirror maze awaits you on the top.
National Technical Museum
This is the perfect place to visit during the rainy days. Your kids will love all those old cars, planes and trains and then will be educated via some interactive exhibits. The National Technical Museum Prague went through a major renovation in recent years and it really worth the visit.
Fun on the river
If you will be in Prague during the summer season, you can hire a small boat or a pedal boat and take your kids for a ride on the Vltava river. It´s fun and you can also enjoy one of the most famous city skylines in the world altogether.
Children´s Island
Prague´s Children Island is exactly what its name suggests. It´s a small island on the Vltava river in the heart of Prague and it is full of playground equipment like slides, rope swings, sandpits or climbing frames. There is also a skateboard park and football pitch and you will find there a restaurant as well.
Children´s Theatre
The puppet theatre has a long tradition in the Czech Republic and there are a lot of performances in Prague. Most of them are in Czech but if you will look carefully, you can find some in English or German too. For example, try to check the world-famous Spejbl and Hurvinek Theatre which was already performing in many places from North America to Japan.