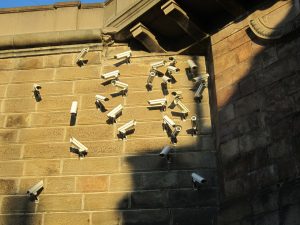 Prague is one of the most photogenic places in entire Central Europe, or maybe even in the entire world. Are you, professional photographer or just a tourist who wants to have the best available shots from his vacation? Let´s have a closer look at Prague and how and where to get the best photos in the capital city of Czech Republic.
Best Prague Photos: Day or night?
Prague is wonderful during the day but even more amazing at night. With large scale of attractive night activities, you may expect nothing more but fantastic opportunity to make some nice pics even when the sun falls below the horizon. In last, few years the lighting of the city got dramatically better. And thanks to reconstructions the city looks much better than before the fall of Iron Courtain.
What places are best for photographers in Prague for Best Prague Photos?
Especially if you are from USA or any other country with considerably shorter historical background, you will surely appreciate spirit of Prague historical center. with buildings, monuments and streets from various ages of European history (have you known that some of the buildings and places are more than 800 years old?), you will take photos that will take your breath away.
Old Town´s Hall tower in gothic style features wonderful astronomical clock from 14th century. Together with all Old Town Square this tower creates perfect chance to get amazing picture. Daytime does not matter this place is perfect anytime.
Charles bridge is one of the oldest stone bridges in Europe and every day it´s center of tourism and culture. It´s almost impossible to make, a picture without people on the bridge. Don´t miss the towers on the opposite sides of river. If you want to create calm picture, try to make it from banks of the river. If you are standing on the bridge, don´t miss Prague Castle on the hill above the bridge. This traditional seat of Czech kings, and current seat of Czech presidents is the largest inhabited castle complex in Europe. Pretty, worthy object for your photo, isn´t it?
Letná hill–  Well, this is not traditional place for tourists to go, but it´s one of the most interesting in terms of doing overall overview photos of the city. Letná hill stands above the river and the place we are talking about originally held gigantic statue of Josif Stalin in 1950s. Now the view is clear and nothing stands in your way to do interesting picture, especially at night.
Petřín hill and lookout tower is smaller copy of famous Eiffel Tower in Paris. During the night, you may expect very nice light effects. From the hill, you will be able to make, a picture of city from opposite side than from Letná. Want to get even better? Don´t be lazy and climb up to nearly 64 meters high lookout tower, the view is worth of it.