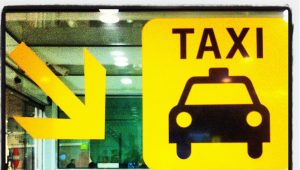 UBER in Prague is the service which is the great alternative effort taxi drivers who want to cheat their customers. When you are in the city of Prague for the first time you can use the taxi drivers, but be careful that a lot of them do a fraudulent behavior and try to get as much money from them as they can, they are known as a taxi mafia as the over-exaggerating.
There are different types of Uber transport in Prague
This kind of transport is great for short distances to 20 kilometers. There is no problem with English as most of drivers can use this language on basic level at least. There are also three types of UBER: UberPOP or Uber X stands for the cheapest variant and uses the ordinary cars of each class. This is no regulated at all.
Uber in Prague: Uber X and UberBlack
And when you travel to other countries you could bumped into Uber X which is the same as UberPop. The only difference is that drivers do not make profit, they just share the ride. When you got into UberBlack you will get a professional driver with a luxury car, for example a black Mercedes-Benz E-Class which is not only luxurious car but it can be taken as a legend among cars.
UberSelect from Uber in Prague
UberSelect is just between these two mentioned but count with 30 per cent higher cost than with UberPOP and you will get something like Skoda Octavia, Volkswagen Passat, Ford Moneo or something like this. There are also higher ratings for drivers who know where to drive to show you around the city in order you could see the most of its historical sights and jewels as well.