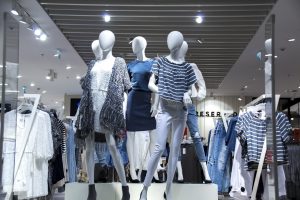 Global Blue Tax Free Shopping brings you savings on the purchases you make at over 270,000 stores across the world's best shopping districts. You can join the 23 million travelers who shop thanks to Global Blue each year with free tax. You can look up the blue star to find Global Blue to shop tax free.
You can join the 23 million travelers each year
How to make it?
Go shopping to the shops displaying Global Blue Tax Free Shopping signature in the window and ask for Tax Free Form which is available in blue and in white. After this fill in field in block letters and use the Latin alphabet. When you have Shop Tax Free Card, you can show it to the shop assistant and the information will be transported on the Tax Free Form. But in case of incomplete Tax Free Form there will be no refund.
Have enough time
Be aware of the sufficient time for the refund process before your flight departs at the airport. Have enough time before your checking in in order you can go to the Customs desk to complete Tax Free Form, passport, receipts and puchases to get a stamp on your form. When you bought something in Norway the export validation has to be obtained from the agents at Global Blue Offices.
Be assured about stamped, completed Tax Free Forms in order you are able to receive the refund in cash or via credit card.
Useful tips and tricks
Before you Tax Free Shopping check the local Rules and Regulation of Tax Free Shopping  and bear in mind that the post delivery is for free from each the world when you use the Global Blue prepaid envelope. There is better to secure mail service in case of loss of the documents.