The new phenomenon escape games Prague originated from a popular online game of the same name. First online escape games date back as early as the 80s, however their popularity exploded in Japan in the year 2004 and have since spread all over the world, which soon lead to the development of real-life escape games, first opened in Asia, but soon followed by Europe and North America. The purpose of the game is to challenge your brain by trying to successfully solve a series of puzzles and clues using your common sense and logic in the given time limit. Nowadays many escape games include subplots, themes and special visual and auditory effects.
Escape games Prague that are based on local historical events are also becoming increasingly popular
WW2 Escape games in Prague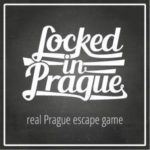 One of the escape games Prague that tries to give the customer not only a fun experience but also allows you to experience events following the Operation Athropoid is the Locked in Prague escape game company in Prague. The game is set up the 27th of May 1942 as Europe is in the midst of the biggest war conflict of all times. It has been five months since the first transport co concentration camp Terezín, the Nazi are approaching Stalingrad and in Prague the Reich Protector was just assassinated.
Gestapo in Escape games in Prague
The secretary of state K.H Frank orders a night curfew and the gestapo is ready to arrest anybody looking even a little bit suspicious. The whole city trembles in fear. In these dark times you find yourself in a small flat in Prague owned by Pavel Nový, who has just been taken away by the Gestapo. Pavel has nothing do with the assassination, but he has a secret far superior, that must stay hidden. Discover Pavel's secret and escape the flat, before it is too late… For more information you can visit company's web page.
The game is not suitable for people with epilepsy. 
Children under fifteen need to be accompanied by an adult.