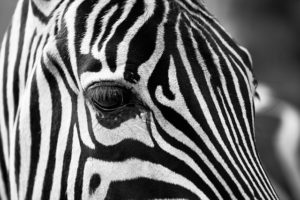 Prague Zoo Tripadvisor No.4 Worldwide ZOO was opened in 1931 to study the zoology, wildlife and to educate the public. However, the history goes back to 1881 when on the event of the wedding of Crown Prince Rudolf and Princess Stephanie of Belgium, count Sweerts-Sporck published the letter in the nesppapers urging for establishing a zoo in the city.
Prague ZOO Tripadvisor- Its location
It is located in Troja in the north part of Prague. It has about 58 hectares of land which house about 4 200 animals (with 650 species whose 132 are listed as threatened).
The fourth best zoo in the world: www.zoopraha.cz/en
Prague Zoo was important for saving Przewalski's horse and for a long time it used to be the biggest breeder of the species in the world. According to Forbes Traveler Magazine the Prague Zoo is the seventh best Zoo in the world and according to TripAdvisor it has even the fourth level.
Breeding success – Prague Zoo has a great breeding success by having born a baby Giant Anteater on the 20th of January.
Must see in Prague ZOO Tripadvisor TOP ZOO
One of must see pavilions are the Indonesian Jungle or the Monkey Island where you can enjoy yourself having a look at the imposing animals and plants of the jungle or when you are playful you can play with the nice lemurs. The other area your children will appreciate will be the Children Area or the Children Zoo with different types of domesticated animals.
How to get Prague ZOO Tripadvisor TOP 4 ZOO
When you want to get to the Prague Zoo (U Trojského zámku 3/120) you can get a bus (No. 112 from Nádraží Holešovice metro station on line C, No. 236 from Podhoří station), by steamboat (You can use the steamboat from the end of March to October on the Vltava River which takes you about 75 minutes.), by bicycle (there is free bicycle parking at the main entrance and the southern entrance), by ferry (daily between POdbaba and Podhoří – which is a 1.5 km from the zoo).
Boat Ride to the Zoo and Admission Ticket HERE