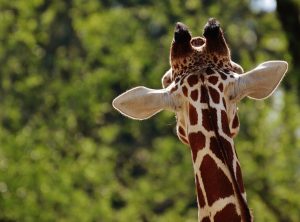 Prague Zoo was opened in 1931 in order to advance the study of zoology, protect wildlife, and educate the public in the district of Troja in the north of Prague. The area is about 140 acres and 110 acres are used for exhibits with about 4 200 animals (which represents nearly 650 species and 132 of them are threatened).
The achievements and description of Prague ZOO
According to TripAdvisor.com the Prague ZOO is the 4th most sough-after Zoo in the world (there were 25 another zoos which competed with the Prague ZOO). All in all Prague Zoo is the second most sough-after place in the Czech Republic and not very surprisingly after the Prague Castle. The visitors can look forward to 12 pavilions where they can watch and study different types of species from the animal kingdom, be it in Indonesian Jungle, African House, Gorilla Pavilion, Feline Pavilion, Elephant, Valley, Hippo Pavilion and many others.
What else to look forward to in Prague ZOO
There is also beautiful playground with resting area for little children as well as for adults. Indian tree village together with a coffee shop or amphitheatre for watching the trained animals is the part of the Zoo's program too. The visitors should also see the great Giant Salamanders' pavilion with the largest amphibians in the whole world – Chinese Giant Salamanders.
How to get to Prague ZOO
The Prague ZOO in situated in the Prague Troja municipal district you can get there by public transport, car, bike or even with a steamboat ride. By bus No. 112 from Nádraží Holešovice metro station on line C or No. 236 from Podhoří station (by ferry).
By steamboat from the end of March to October on the Vltava River which takes you about 75 minutes. If you ride your bike, there is free bicycle parking at the main entrance.