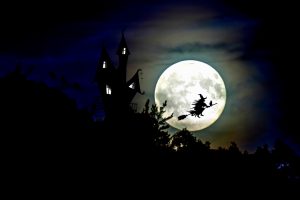 Let us take you on an evening walking tour of Prague where you will discover not only legends and scary stories, but also old Pagan habits, spell casting and secrets of free masonic symbolism.
On our tour, you will be taken through the Old Town and New Town by a tour guide who will show you where executions took place and where the master executioner used to have his little courthouse also Astronomical clock and Estate Theatre, Charles University and Black Madonna, Powder tower St. Agnes convent etc… We will mostly focus on Gothic architecture and its little details and on the top of it we teach you a bit about spell casting and pentagram.
The tour ends up in a local traditional pub where you get on us either a soft drink or small draught beer and you will be able to choose your own talisman gemstone.
The origin of Czechs or better to say the Slavic tribe was Pagan. There is a misconception in what people think that Pagan is and many think till today that its a person who doesn't believe in anything. That isn't true and therefore we established this tour in 2009 to share this beautiful religion with everyone.
Being Pagan means loving the nature, celebrating sabbats (which Christians adopted as their own holidays), believe in spells and energies and other entities in this Universe.
Join us for the tour and we share the knowledge of magic with you.
www.witchtours.com
martina@witchtours.com
+420 603 481 556