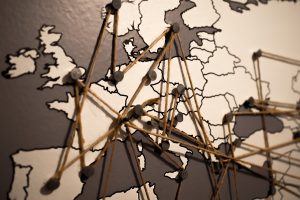 The capital of the Czech Republic belongs to the most beautiful tourism cities in the world as it is the 22nd most frequently seen town all over the world and at the same time Prague is the ninth most appealing city in Europe according to the Global Destination Cities Index for 2014.
Prague is one of the most charming tourism destinations
Tourism facts: The visitors' growth
Prague Tourism was analysed in the various destinations in the world according to foreign visitor figures and also their spending. The most appealing city represents the capital of the United Kingdom – London and it is true for the third time in a course of the past 4 years.
Anticipation in terms of foreign visitors
It is suggested the capital of the Czech Republic will be visited by 4.9 million of visitors in the course of this year which means the increase in 1.1 million against 2009 and there are more than 400.000 visitors against last year (2013).
Tourism in other European cities
It may be surprising that Prague is more popular with visitors than other ancient European capitals, such as Madrid, Berlin, Warsaw. On the other hand, Paris, Istanbul, Barcelona, Amsterdam, Milan, Roma, and Vienna were more often seen by tourists.
The capitals and their importance in trade, tourism, and economy
This survey agrees that the capitals of the world still stay the significant hearts of economy, culture, and business as well. The figure of foreign visitors and their spending in Prague is rising as they are able to appreciate the beauty and the glory of the city in the heart of Europe and its historical sights and monuments as well as the spell of its secrets.