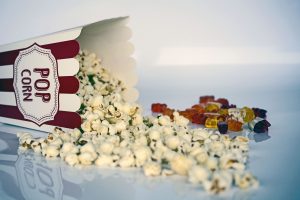 Prague is a charming place for the Hollywood production of films and for the advertisements as well. The last ad is for the China mobile phone. Zoom Films presented the latest promotional video of the new Chinese smartphone OPPO R9s. The video was filmed in the city of Prague and Kolín as well. The locations of ancient city which is at the edge of west and east allow film makers use the unique atmosphere of this place for both – new technologies and magic atmosphere of the site.
The reasons which make Prague more advantageous
When the communism broke down and the Czech Republic was formed, Hollywood studio rushed in here for the low production costs and at the same time the high level of talent which was found in the local movie industry. And for these reasons film-makers and directors from abroad often return back to Prague to get use of the spell of this magnificent place.
The list of fantastic movies shot in Prague
Here is the list of some honorable movies which were shot in Prague: Hellboy was shot in Prague and Barrandov Studios in 2001. The violent thriller Running Scared is about a cop trying to retrieve a stolen gun from director Wayne Kramer.  The trial is adaptation of one of Franz Kafka works with Kyle MacLachtan in the main role and the haunting streets of Prague are really trustworthy. Slaughter house number five is Kurt Vonnegut sci-fi novel which was shot at Barrandov Studios in Prague. And what about Casino Royal? This James Bond or Mission: Impossible films are memorable as well. Last but not least – Amadeus with its great locations, such as Kostel svatého Jiljí was used for his wedding with other outdoor locations (Old town and Malá Strana including Old Town Square) can be admired in the film which was awarded by Oscars as well.
READ MORE: TOP 25 Hollywood Movies made in Prague and Czech republic