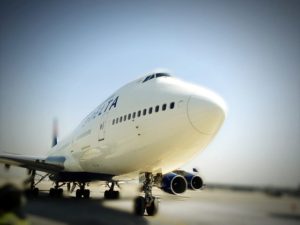 When you are in the Prague airport you can choose among different types of transport.  There is public transport (that is really cheap but is available only some hours and it does not allow you to get to the place where you need to get), or a private airport taxi service (which is convenient for the passengers who are interested in convenience as you do not need to solve the problem with luggage and how to get from the bus stop to your hotel) or for the special occasion you can even book a limousine.
The cheapest option but not the most convenient
The cheapest one way from Prague airport or to Prague airport is definitely public transport. You can buy tickets at public transport counters in Arrival Halls of Terminals one or two from seven am to ten pm or at the automat which is located at a bus stop (in this case you need cash) and the last option is from a bus driver (when you need cash as well).
A private taxi service is quite comfortable
However, when you have a lot of luggage with you and you are not interested in money so much, you can call a private Prague airport taxi service that enables you the easy way to and from the Prague Airport. This sort of transfer is very convenient, reliable and takes you to the destination you will choose.
Is it a special occasion for you?
When there is a special occasion, you may book the luxury limousine that will be only ours and allows you to travel in a comfortable style. But be aware of the fact that this kind of transport is really very expensive and you should find out the real fare of this service.