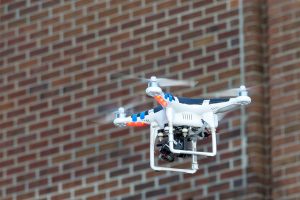 The Prague is one of the most photogenic cities all around the world. With its historical monuments, narrow mystical streets, picturesque nooks or world-famous architecture, tourists and visitors of Prague are usually keen to have as many photos as possible to show them to all their friends and family. And as Prague is also named the hundred-towered city, some drone footage may seem like the best idea ever. However, flying drones over Prague is the subject of very strict rules which, in fact, make the drone-based filming impossible. The breach of these rules can have quite serious consequences and can easily ruin your holiday.
No Drones in Prague Centre and Their Regulation
Where have the times gone when the unmanned flying machines, the drones, were the incredibly expensive devices available to the armed forces only. Today, sophisticated drones can be bought in almost any toy shop. Aerial filming with drones became a hobby loved and conducted by many people. However, with growing number of them and ever improving technical parameters, the drones were inevitably started to be noticed by the regulators. The danger for pedestrians, possible misuse by the terrorists or interference with ordinary air traffic force national and municipal authorities to regulate using drones over populated areas. The Czech Republic and its capital is no exception. So, what are the rules?
No drones in Prague rules
As mentioned above, flying drones over Prague is de-facto impossible. It is not the result of any special law introduced by Prague municipality, in fact, it is the result of general rules of the civil aviation authority. These are rules you should know to understand why it is not a good idea to bring your drone to Prague. The first general rule is that without a permission, you can fly a drone only if you are doing it for leisure, any commercial activity connected to it means that you need a permission. But the most important rule for tourists is that you are not allowed to fly in areas with people or buildings in it. Drones are allowed in open space only. Unfortunately, such an area is virtually non-existing in Prague. Top of that, the Prague Castle is included among the Czech strategic objects and there is very strict no-fly zone over the castle. Because of that, the police are ready. Both Czech and Prague´s police corps have all the necessary tools for shooting down any drone: drone-catching hexacopters and long-range disruptors of the remote control signal.
Disrespect for the rules will quickly lead to the police action, grounding the drone and its seizure until the end of administrative procedures. Wrongdoers can be fined with up to 100 000 Czech Crowns (up to 4 000 Euro). This is definitely not a good end of anyone´s holiday.