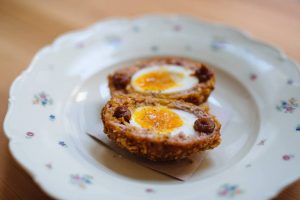 The city of Prague offers its visitors the Czech cuisine including great and tasteful beef and pork dumplings, rice and potato side dishes, the classic Fried Cheese or Hungarian influenced goulash. But there are a variety of restaurants which belong to the best ones in the city of Prague. They can prepare tasteful dish and they are located in the different parts of the city of Prague. So after the sightseein you can have a rest in one of them. You can not only have a great time watching all those sights just behind the table full of delicious Czech cuisine but you can recall all those ancient time from the comfort of this place.
Maso a Kobliha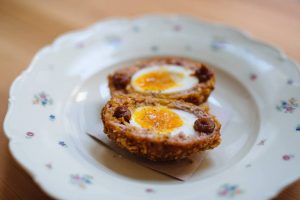 Maso a Kobliha – there is a chef Paul Day who is English but this is no obstance to prepare the best Czech butchery meal. He loves pork which is traditional in the Czech Republic and it is full of proteins. Scotch eggs is a sample dish which is crispy, juicy meat with the yolk inside and for this reason this is a good choice, especially you drink them with a typical Czech beer.
Petrská 23, Prague 1  |  Tripadvisor  |  Facebook  |  Twitter  |  Instagram
Sisters – taste the Czech food
One of the most sough-after restaurants in the city of Prague is definitely Sisters where you can have a delicious ham and potato salad chlebicek. Chlebicek is open -faced sandwich which is typical for Czech cuisine which can be served very nicely in Sisters whose owner is Hana Michopuli the founder of the food-centered Apetit magazine. Chlebiceks are popular in the Czech Republic as there are lots of flavors and they are in a small package. The ham with potato salad joins the meaty and tender ham combination with fresh potato salad.
Dlouhá 727/39, Prague 1  |  Tripadvisor  |  Facebook  |  Twitter  |  Instagram
Sansho and pork belly
When you visit Sansho you should have the pork belly in here. It stands for the tender pieces of the pork belly and this food in here is organic and comes from traceable animal breeding so they are really soft and crispy that they only melt in your mouth. It is advisable to have the dish with watermelon and hoisin sauce when there is the summer season or with three peppercorn sauce and broccoli when there is cold outside. And in case you are not into pork, you can taste the soft shell crab sliders or the chicken wings too. These are really delicious.