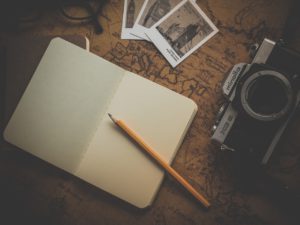 When visitors can have a rest they can accommodate themselves in one of the historical hotels at Lesser Town. One of the Prague luxury hotels is five-star Hotel Savoy where its guest can have a nice time relaxing by Czech cuisine, or having a nap in Art Nouveau house which is located below Castle gateway (which is surrounded by peace and quiet). Their guests can get away from crowds and find a peaceful and luxurious place in the centre of historical Prague. Visitors of Prague luxury hotels can savour each mouthful of international and Czech cuisine at Restaurant Hradčany that has a unique open able roof. The guests will experience delicious specialities made by expert chefs. Hradčany Restaurant is a great place for romantic dinner and a business meeting as well. And last but not least, the visitors can relax at the Lobby Bar or Library. And when the guest want to satisfy their curiosity by being in touch with historical sights of the capital of the Czech Republic, he or she can admire the UNESCO heritage site Strahov Monastery or the Prague Eifffel Tower (how Petřín is nicknamed) from unique perspective staying in Presidential, or Savoy suites of this Prague luxury hotels.
The Lesser Town is one of the oldest parts of Prague. The history of this area goes back to the 8th century when the Lesser Town served as a trading colony. Five hundred years later – in 1257 – the Lesser Town was given a royal town status and at the same time the town part was granted many more privileges. Its inhabitants were mostly of German origin. These German craftsmen were invited by the King.
The Lesser Town is known for its memorable magic. Visitors of Prague can get there by crossing Charles Bridge from the Old Town and further walking up through Nerudova Street (which is called after world-famous writer Jan Neruda). This is named Kralovska cesta – King's Road – because all of Czech kings travelled through this way to get to the St. Vitus Cathedral where their crowning ceremony was held. King's Road is surrounded by noble palaces, magical arcades, and comfortable hotels. Absolute majority of the hotels at Lesser Town is renovated with a lot of original features.
There were two dark periods in history of the Lesser Town when it was devastated. For the first time it was devastated during the Hussites wars and for the second time in 1514 by the Prague's Great Fire. For this reason the renaissance buildings were readjusted by new Baroque style which can be seen up to the present time.