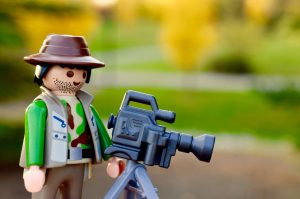 When you are in Prague and want to take part in a great cultural event why not visit autumn Festival of Nordic Films. This year it is the fifth festival of Nordic Film that takes part in Kino Lucerna (Vodičkova street). This autumn festival will bring you a little of each genre. The price of the festival is 110 CZK and you can enjoy English, Czech, Swedish, Norwegian, Finnish, Icelandic, and Danish language in great event in Prague. When you travel by tube Mustek is the nearest subway stop.
Description of the event
The magnificent festival of Nordic Films will enthral its visitors for the fifth time from the screens Prague's Lucerna Cinema and the other thirteen Czech and Moravian cinemas. The event in Prague – authentic festival will wander across the Czech Republic and offer a huge variety of the program. The viewers will be given a chance to understand the depth of Nordic soul through the bitter comedies, raw Nordic dramas, thrillers, and also sci-fi.
The event in Prague – festival will offer its visitors nineteen overwhelming films from five Nordic countries – there are seven Swedish, two Norwegian, five Danish, three Finnish, or two Icelandic ones. Not only will the popular films be presented, but also older and less well-known ones.
The event opens on the first of October with the Swedish sci-fi film LFO (it is a story about the radio amateur that is able to invent the frequency which allows him control the other persons' mind).
Interesting event in Prague and moving films will be provided by colour modified subtitles. And what is very appealing is the fact that each character will be given his or her colour of subtitle which makes the atmosphere even more attractive and moving. And in addition, the non-hearing audience will appreciate these coloured subtitles as well because it is easier to understand the dialogues for them.