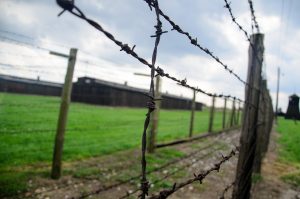 Lidice is a little village situated northwest of the capital of the Czech Republic. The village Lidice (Wikipedia) is built near the site which was named Lidice and according to the orders from Adolf Hitler and Reichsführer SS Heinrich Himmler it was destroyed and devastated by the German forced in reprisal for the assassination of Reich Protector Reinhard Heydrich in the spring 1942 (the Operation Anthropoid).
The assassination of Reyhrard Heydrich was one of the most important actions of WW2
The aim of the operation was assassination of SS-Obergruppenführer and General der Polizei Reinhrad Heydrich who was the head of the Reichsicherheitshauptamt. The operation took place in Prague on 27 May 1942 after being prepared by the British Special Operations Executive with the approval of the Czechoslovak government in exile. The dead of Heydrich led to a wave of merciless reprisals and to the destruction of villages and the killing of civilians.
The assassination of Reyhrard Heydrich was one of the most important actions of the Czechoslovakia and this act led to the dissolution of the Munich Agreement (or Munich dictate).
On the 10th June 1942 173 men over 15 from this site were murdered. In addition the other 11 men who were not in villagee were arrested and after that they were murdered together with some other men who were already under arrest. 184 women and 88 children were deported to the concentration camps (only a few children were considered to be racially suitable for Germanisation and these were handed over to SS families). After the Word War II just 17 children and 153 women were able to survive.
Those women who survived imprisonment at Ravensbrück returned after the Second World War. They were rehoused in a new village of Lidice which was built to overlook the original place. The first part of the new village was completed in 1949.