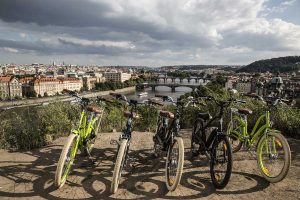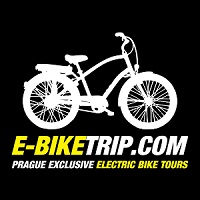 Discover the secrets and beauties of Prague in a modern, comfortable and environmentally friendly way. Magical atmosphere, astonishing architecture, magnificent castles, spectacular panoramic views, thrilling cobblestone roads, beautiful bridges, numerous green parks and protected natural areas.
"A TRULY WORLD-CLASS EXPERIENCE"
LUXURIOUS E-BIKES
Electric bikes are ideal for touring through hilly Prague. If you can ride a bicycle, then you can ride an e-bike! Ride effortlessly and enjoy the comfort of an electric assist motor. We offer a wide variety of stylish, luxurious, state of the art electric bikes. We are proud of our fleet and work hard to meet the expectations of our customers. All our e-bikes comply with the rules of EU legislation. No sports clothing / No license needed.
PRIVATE CHARACTER / MULTILINGUAL SERVICES
All of our tours are private. To ensure the quality of your experience the maximum number of persons per tour is 8. Choose from our extended offer of tours or design your own tour according to your preferences (starting time, duration, sights, number of stops). Currently we can provide guided tours in the following languages: English,German, French, Greek and Czech.
RIDE WITH KIDS
High-end comfortable children seats for ages 9 months to 6 years old (up to 22kg) available for FREE. Top quality bicycle trailer suitable for 1 or 2 children (up to 45kg) available for an additional fee of 800czk.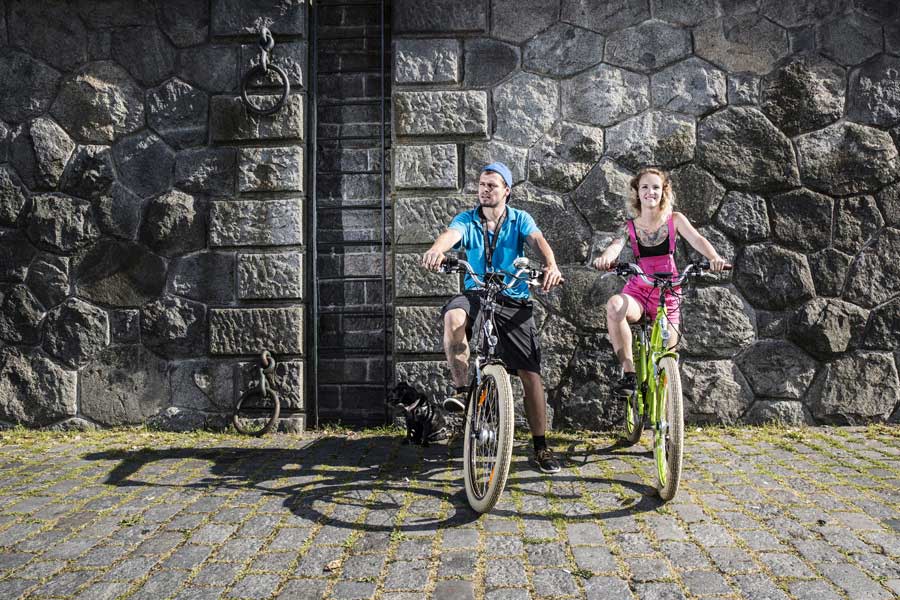 INSURANCE: All our customers, e-bikes and equipment are fully insured in case of theft or accident.
GOPRO VIDEO: As a special present we offer to all our customers a high definition video of their tour with us to take back home and remember a little bit more vividly this unforgettable experience.
RIDE GREEN / RIDE ELECTRIC
The E-biketrip team
Pricelist: 50€ – 120€ per person. Check more about tours : www.e-biketrip.com or use our e-mail: booking@e-biketrip.com