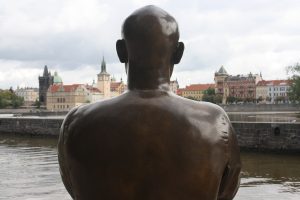 Christianity as Czech Religion has been the largest religion in the Czech Republic until the 19th century. The Czech people converted to Christianity from Slavic paganism in medieval times. Saint Cyril and Methodius were baptised by Bořivoj I., Duke of bohemia who adopted Christianity as the state religion.
Main Czech religion – Christianity until the first half of the 20th century
Religion in our republic has been dominated by Christianity till the first half of the 20th century. Unfortunately, in these days the Czech Republic became one of the least religion populations in the world.
High rate of the Czech people who are tolerant to the other religions
Not only in these days have the Czech people been tolerant and even indifferent to other religions. There are more than thirty per cent of the Czech people who belong to atheists and there are only ten per cent of Roman Catholics (who has been decreasing in numbers).
Czech religion – Former communist country
There was a Eurobarometer Poll in 2010 which revealed that 16% of the Czech religion for population believe that there is a God, however, forty-four per cent believe that there is some sort of spirit or life force and some thirty-seven per cent of them answered that they do not believe to any sort of spirit, God, or life force. Therefore the Czech Republic stands for one of the least religion countries in the world. A lot of former communist countries came back to the forbidden religions when they were able to do it. However, the Czech Republic was not the case (there are only twenty-one per cent of the Czech citizens who take the religion as an essential part of their everyday lives).  Egalitarian economy relates to higher rates of atheism in the Czech Republic.