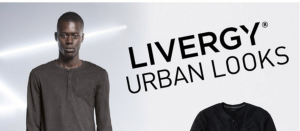 A male model Alpha Dia was in a shock – it was his own reaction to the racisism which showed some people after his making a model in the Lidl's leaflet. He can also imagine that because of this reaction the black male models are not sought- after by many companies. However, Lidl defends himself and he would not anything to have changed.
A black male model Alpha Dia
Alpha Diar is twenty-four year old male model which immigrated into Germany in 1992. He becomes from Senegal and he was sorry for some Czech people´s reaction. The reason of the worry is the elimination of white race. But the white race is still dominantly showed in the leaflets of Lidl so there is no need to be in a worry about the preferences of other races.
Very nice messages
The model also agreed that there are also very nice messages from many Czech people who sent him their support through this way. To his Instagram profile he also added the picture saying: I love Czech or even this one: Czech bear is better than one from Germany. Through these notes he could say that he is not offended and he does not want to revenge himself, but he is generous and understanding.
Model from all over the world
As for Lidl is international and thus his leaflets there is no sense in showing only Czech models in the leaflets. So the models are from all over the world.
People who do not sufficient amount of information
There should be said that this kind of behavior is not typical for Czech people and that only the narrow group of people without the efficient amount of information can behave in this way.