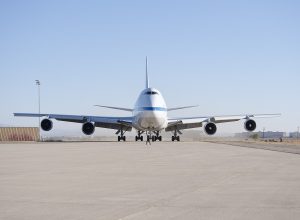 We have 5 minutes cheap flights to Prague Tutorial. Prague is the capital of the Czech Republic and it is the significant cultural centre for over one thousand years and in the past it used to be the capital of the whole Holy Roman Empire. And in present days it stays one of the most visited cities in the entire Europe. For these reason it offer regular and fast flights from many capitals and major cities of Europe.
Vaclav Havel Airport used to be Ruzyně International Airport
Cheap flights to Prague – Airport
Vaclav Havel Airport used to be Ruzyně International Airport – The name of the airport is Vaclav Havel Airport (which is named after the former president of the Czech Republic and who stands for the symbol of freedom and peace as well. Václav Havel was linked to the Velvet Revolution to the fall of the era of communism). The airport used to bear name Ruzyně International Airport too.
The short description of the Vaclav Havel Airport in Prague
The Prague's airport is really modern, large and last but not least it is also near to the city centre. There are conference rooms, rooms for families with toddlers and also businessmen can hold their business meetings in here. When you are hungry you can have a snack or a delicious lunch in here or you can buy a special gift in a duty free shop. Travellers do not have to worry about cleanliness and comfort of this place. When the visitors of Prague have time off they can use the reliable Wi-fi connection and service.
Cheap flights to Prague to civil airport
Travellers can get to Prague really cheap from many important cities in the world. Because Václav Havel Airport stands for the only one civil airport in the city most international flights arrive at the airport. There are also situated three smaller ones which are suitable for landing helicopters.
Prague Airport transfer providers: www.airporttaxiprague.com