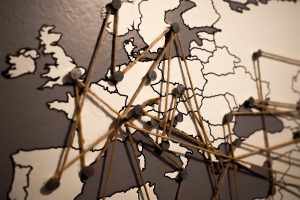 The capital of the Czech Republic is named Prague. The legend says that the name was given to the city according to the door stone on the River Vltava or according to the door sill. The other legend says that the city was founded by Praotec Čech who gave the name to the country.
The symbol of national pride and beauty is definitely the Prague Castle
About the capital of the Czech Republic
The capital city of the Czech Republic has about 1,200,000 citizens and stretches on about 450 square kilometres. The city attracts the tourists by many attractions, be it historical ones, modern ones, or by its rich cultural and sport life. The symbol of national pride and beauty is definitely the Prague Castle which is at the same time the seat of Czech presidents and former the Czech kings and emperors and the largest castle complex in the world.
Development of Capital of the Czech Republic
Charles University, Charles Bridge (which is 515 metres long crosses the Vltava River and enables the great view on the Prague Castle) and New Town bear the legacy of greatest Czech king and Holy Roman Emperor Charles IV who made the city the jewel in the crown of Holy Roman Empire. Prague used to be the symbol of culture, power and political and cultural life in the late 14th century. During the Hussite movement the glory of Prague stagnated and during the reign of Habsburg dynasty the capital city became influenced by Baroque style greatly.
Modern architecture in Capital of the Czech Republic
Modern architecture can be traced in the city. There is famous Dancing House or Ginger and Fred which is located in the historical part of the city or Hanging Man by David Černý. David Černý is the well-known Czech sculpture whose sculpture of Sigmund Freud hanging above the head looks surprisingly realistic (so some people even call the police).