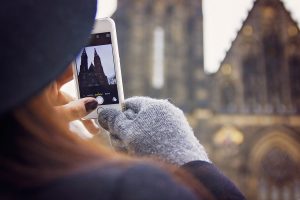 Do you want to take a photo which will be so unique as the city of Prague definitely is? Do you want to track the atmosphere and the soul of Prague? In this case find the best shooting locations in Prague!
In Prague we have many places where you can have a great time
There is not only the city centre for best locations in Prague
These are not only those which are full of nervous tourists where you are not able to find the place on your own. If you are really looking for the interesting places for taking photos, we have useful tips you to come. They are not only the city centre busting with tourists and visitors but also in the places of interest which are out of the main route.
Come and see the best shooting locations in Prague
They enable its visitors best shooting locations in Prague, be it the Zizkov Tower which is the looming Communist pillar with a Czech twist (and in 2000 the Czech sculptor and also artist David Cerny who became famous for protesting against the late Soviet communism attached giant crawling babies onto the side of the tower), of the Statue of St. Wilgefortis which is a crucified and bearded female saint who prayed for a miracle and she became to have a beard to avoid unwanted marriage, Prague Metronome which remains the Czech Republic of its past (and Novák erected a permanent reminder in the area to memorialize the Czech struggles under communism) or famous Lennon Wall which has to be discouraged by the local police. There are Beatles-inspired graffiti from the artists who gave their grievances for many decades.
These and many others are places where you can have a great time, take a photo of the great sight and have the reminder of your stay in the city of Prague.