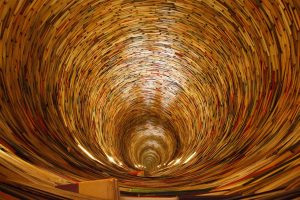 Well, let´s say that almost everybody knows the traditional things to see in Prague, including the people who have never been in Prague. But the capital city of Czech Republic isn´t only about Prague castle, Charles bridge and other favorite tourist sites. We have a list of six untraditional things to see in Prague. Are you ready?
Things to see in Prague List
1) Place of first defenestration
If you don´t know what does word defenestration stand for – it´s an act of throwing people out from the window in anger. The first Prague defenestration happened in Prague in 1419. However, the most known was the third Prague defenestration from 1618, which was escalation of fights between Protestant and Catholic church. Three Catholic lords were pushed out of the window and this incident literally started the Thirty Years War.
2) Golden Lane
This unique part of Prague castle is a place where you can taste medieval age. Original buildings from 16th century, were originally homes and laboratories of alchemists of king and emperor Rudolph II., excentric monarch who was obsessed with chemical experiments, trying to find out a way to create Philosophers stone. House with number 22 was also home of famous literature author Franz Kafka for some time.
3) Giant babies sculptures
Well, everybody knows Charles Bridge in things to see in Prague list. But have you known that just few metres from the bridge you can find little bit scary sculptures of babies created by Czech sculptor David Černý? Giant babies may be found in front Museum Kampa.
4) Beer spa
Czech Republic is a real beer imperium of the entire world. Beer consumption per one inhabitant is one of the largest in the world. It may sound funny, but it´s a fact that a bottle of beer is cheaper than bottle of water in Czech Republic, especially in Prague. That´s why nobody should be surprised by fact that Prague also features beer spas, using beer as a relax potion. Czech beer is really one of the best tasting beers in the world and as you can also drink it there, you shouldn´t miss beer spa if you like beer.
5) Nuclear bunker
Fortunately, nobody ever experienced how is it to stay closed in nuclear bunker in real conflict, but you can experience how it feels in Prague. This city features interactive tour through former nuclear bunker from Cold War age and next to classical nuclear bunker equipment it also shows original military gear of 20th century. The bunker is near Old Town Square and although the tour isn´t for free.
Bonus: Museum of sex machines
Prague features the world´s first sex machines museum. You can find it in Old Town and it features historical sex equipment from 19th and early 20th century. Visiting of this museum may give you unique experience.